July 2015
Pupils set sail for DurhamGate pirate extravaganza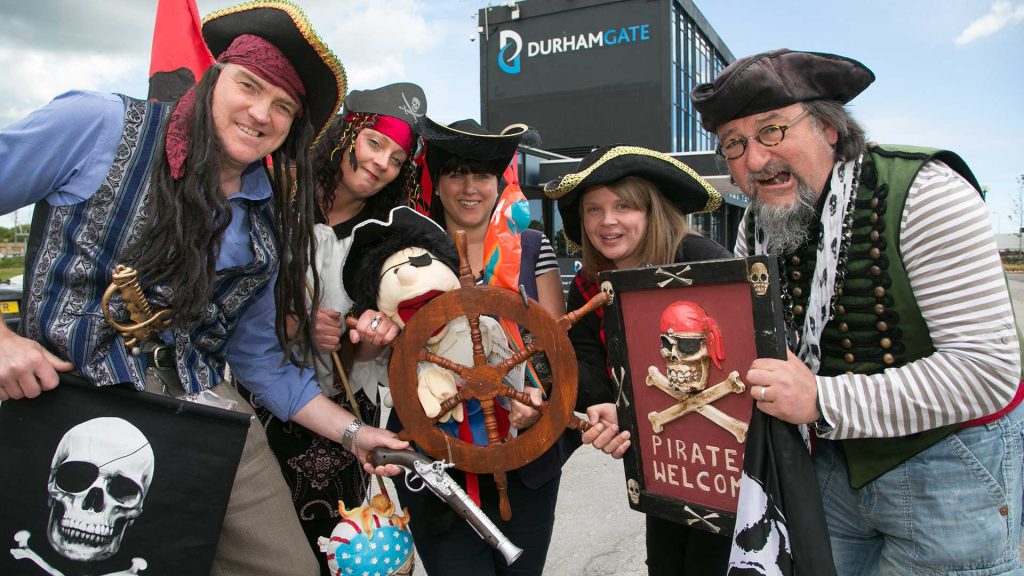 DurhamGate, County Durham's leading regeneration project, has fun-filled adventure days planned for 10 South West Durham-based schools*, all in the name of charity.
The Mermaid Tales & Pirate Trails event, which takes place over the 18 and 19 June, will see pupils collected by a vintage, 1954 Leyland Tiger Harriet bus provided by Cumbria Classic Coaches – and taken to DurhamGate to enjoy a range of nautical-themed entertainment.
Captain Raggy Beard and his crew of pirates will greet the students, from nursery, primary and secondary schools, and entertain them with jokes and songs. The pirates will then lead the pupils on a treasure hunt to find the mermaid's tears.
The event, sponsored by DurhamGate, Success North East, livin, Thorn Lighting, Croxdale Citroen and councillors Neil Foster and Barbara Graham, will help raise funds for the Butterwick Hospice by asking participants to each donate £1 to the charity.
Butterwick Hospices offer better quality of life through pain and symptom control, soothing and beneficial therapies, helpful family support and ongoing bereavement counselling.
The event is part of DurhamGate's Summer Festival, which climaxes on 20 June with a community party that will feature stilt walkers, food stalls, shuggy boats, a fun house and much more.
Helen Attley, concierge manager at DurhamGate, said: "Each summer we put on an exciting programme of events for the community and local schools, which makes DurhamGate an exciting place to live and work.
"The Mermaid Tales & Pirate Trails event is shaping up to be one of our most exciting to date it's the perfect way to start our Summer Festival!
"We are also looking forward to welcoming the local community to DurhamGate on 20 June, between 1pm 4pm, to celebrate the start of summer and raise even more money for the hospice."