October 2021
Plans announced for purpose-built new care home at DurhamGate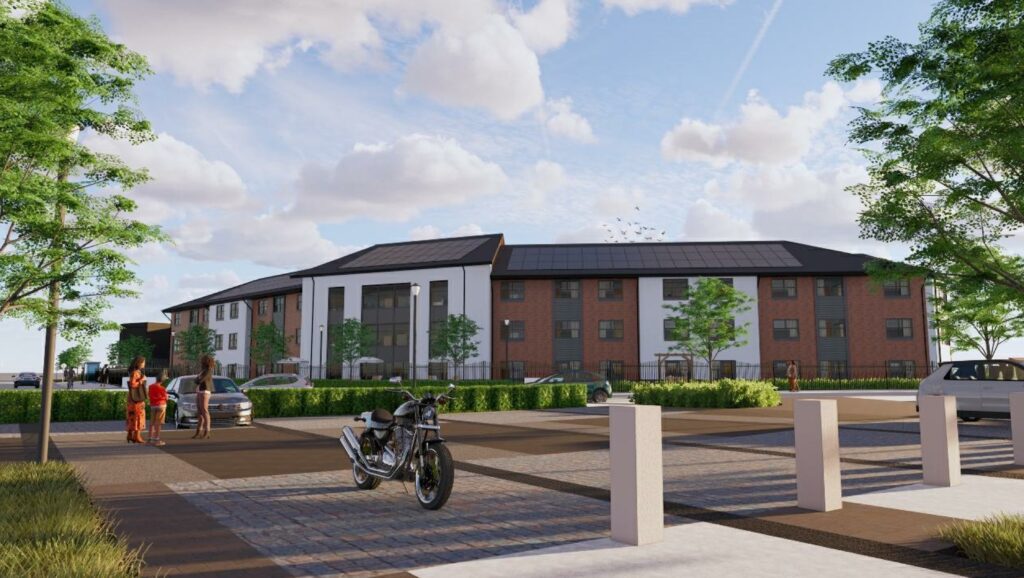 Arlington Real Estate has reached agreement with LNT Care Developments to build a high-quality, purpose-built care home at DurhamGate.
A planning application has been submitted to Durham County Council for the
66-bed development, which will provide general residential as well as dementia care and create 58 new jobs.
Located on the main boulevard entrance to DurhamGate this prominent building will feature en-suite wet room accommodation with extensive communal and recreational space for residents, including generous landscaped gardens.
Arlington has worked in partnership with LNT, the UK's leading care home developer with a portfolio across all regions.
This development forms part of the latest phase of Arlington Real Estate's masterplan for DurhamGate, which builds on the success of this mixed-use community five miles south of Durham City.
Already incorporating more than 300 homes, the Fox Cub pub & restaurant as well as HQ offices for housing provider LIVIN and national training provider Learning Curve, further plans will be unveiled soon to expand the mix of housing, retail and commercial opportunities available at DurhamGate.
If planning permission is granted, construction of the care home is expected to begin in early 2022 with residents being welcomed before the end of the year.
Dean Cook, managing director of Arlington Real Estate, said: "This high quality, purpose-built care home will further enhance the community at DurhamGate by providing much-needed care accommodation in a very attractive setting.
"We're delighted to be working with LNT Care Developments on this project They are a major force in the care industry, and we're delighted that they have chosen DurhamGate as a location to invest. I am really looking forward to welcoming them to the wider development.
Keeley Sharp from LNT Care Developments, said: "DurhamGate with its strong sense of community, excellent transport links and extensive public realm is the ideal location for us to develop a Residential Care Home, providing first-class living environment for our residents and vast local employment opportunity.
"Working in harmony with the aesthetical presence at DurhamGate we have developed plans to deliver an attractive building which will provide the highest standards of care in a contemporary and stylish setting operated by experienced and caring staff."