January 2014
Fox Cub serves up national success with award nominations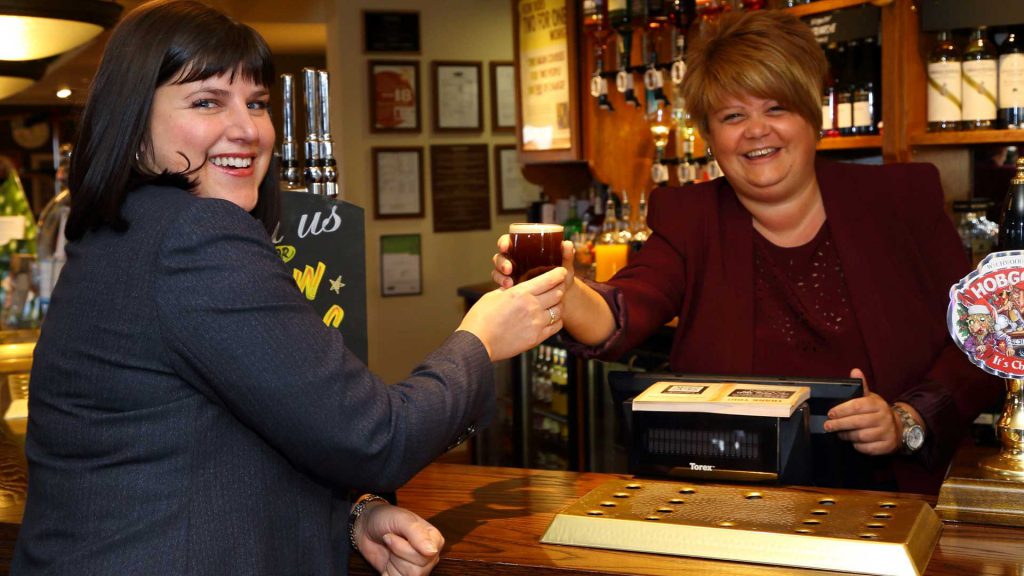 DurhamGate-based pub and restaurant, The Fox Cub, has served up a plateful of industry accolades and award nominations.
Representing its significant place in the growing community at DurhamGate, the Fox Cub won the award for the Best Year on Year Profit Growth from its brewery, Marston's. It achieved an impressive 70 percent profit growth putting it top of a chart of 170 pubs entered into the awards from the Marston group.
The Fox Cub restaurant is also gaining a reputation for excellence after it was shortlisted for Catering Team of the Year in the respected Blackmore Food Services national industry awards. In the same awards, the Fox Cub's manager, Helen Weddle, was highly commended in the Outstanding Individual Contribution category.
The high standards of food and service delivered by the team at the Fox Cub have also been recognised by Marston's, which has named the pub as one of its Centres of Excellence for Manager Training. In addition, it has become an Induction Kitchen for the training of head chefs before they join one of Marston's 2000 UK pubs.
To complete the menu of accolades recently achieved by The Fox Cub, health and safety inspectors presented the pub with a Gold Award after achieving a 99% inspection score.
The Fox Cub is one of the key elements of the development of DurhamGate, which is being created through a partnership between Carillion Developments, part of Carillion plc, and regional property business, Arlington Real Estate.
DurhamGate is quickly establishing itself as a popular place to live and work. It is now home to businesses employing a combined workforce of more than 1,000 and has already sold more than 60 percent of the new homes built.
Helen Weddle, Manager of the Fox Cub, said: "We are very proud of the efforts of our team, which are not only being recognised within the Marston's business, but also by our industry. All of these accolades are based upon a commitment to maintaining the excellent levels of service we offer to our customers, which is helping us become a cornerstone of the growing community at DurhamGate."
Helen Attley, Concierge Manager at DurhamGate, said: "Congratulations to Helen and her team. We couldn't be more delighted to have such a nationally-recognised pub and restaurant at DurhamGate. As well as being a great place for our residents to relax and get to know their neighbours, The Fox Cub is attracting people from the wider community who are enjoying the excellent hospitality on offer."