June 2015
Festival fever hits DurhamGate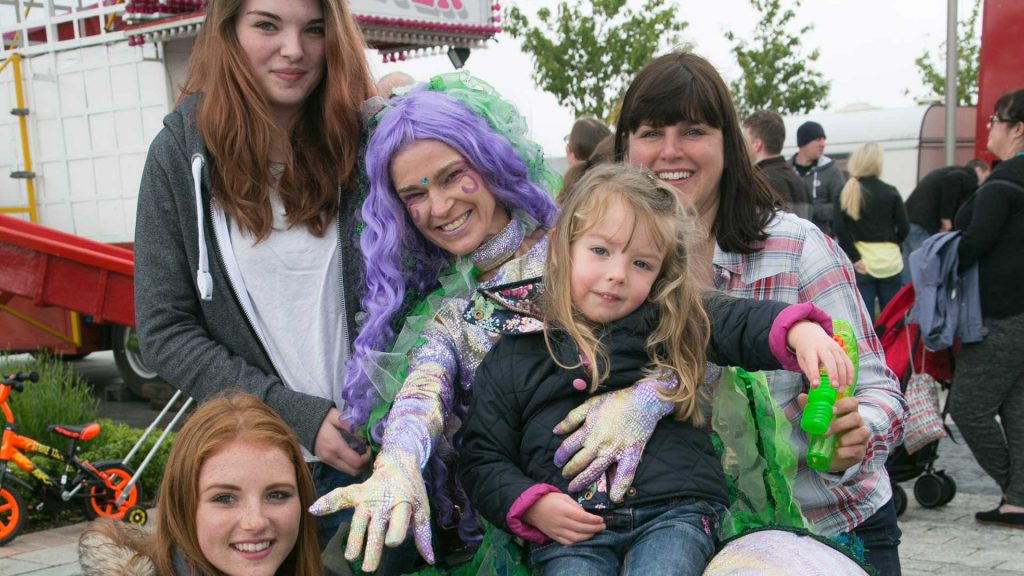 Hundreds of DurhamGate residents and members of the local community defied showery weather and grey clouds to celebrate summer and raise money for charity.
The DurhamGate Summer Festival, which took place on Saturday 20 June, raised almost £1,300 for Butterwick Hospice.
The summer spectacular featured entertainment for the whole family with rides including shuggy boats, a helter-skelter and a fun house alongside stalls featuring games, sweets and beauty products. Guests kindly donated £1 per ride and bought cakes and drinks to help support the hospice.
Entertainment included Punch and Judy shows, a Pirate Magician and Balloon Modeller. Visitors also had the chance to meet members of the local Police Community Team and the Fire Brigade, who brought along one of their fire engines. The event was supported by volunteers from Success North East, an educational support organisation for local young people and their families.
Elements of the Summer Festival had a nautical theme with pirates and a mermaid on hand to meet visitors. There was also the opportunity to have photos taken with a "˜Pirate Selfie Ship'!
Pirates also helped with the fundraising in the run up the Summer Festival with two-days of activities for local school children. Pupils from nine schools and nurseries* across South West Durham visited DurhamGate on Thursday 18 and Friday 19 June to take part in "˜Mermaid Tales and Pirate Trails'.
Led by Captain Raggy Beard and his crew of pirates, the fun-filled party including jokes, stories, songs and a treasure hunt to find the Mermaid's Pearl. Each child donated £1 to Butterwick Hospice to take part. The school's events were sponsored by livin, Thorn, Croxdale Citroen and Councillors Barbara Graham and Neil Foster. The Summer Festival is one of a calendar of community events hosted by the team at DurhamGate, which is County Durham's largest regeneration project, for its residents and members of the wider local community.
A number of the events are held to support local good causes. Butterwick Hospice offer better quality of life through pain and symptom control, soothing and beneficial therapies, helpful family support and ongoing bereavement counselling.
Helen Attley, Marketing and Event Manager at DurhamGate, said: "It was great to see so many happy faces from the DurhamGate community and surrounding areas. Despite the showers there was a real sense of summer at the event with visitors of all ages enjoying the attractions and activities.
"The festival is a great way of bringing local families together and having a fun time, while raising vital funds for a great cause. The atmosphere at the Summer Festival demonstrates the growing community spirit at DurhamGate and its reputation for being a great place to live and work."