September 2023
DurhamGate hosts family-friendly fair for its residents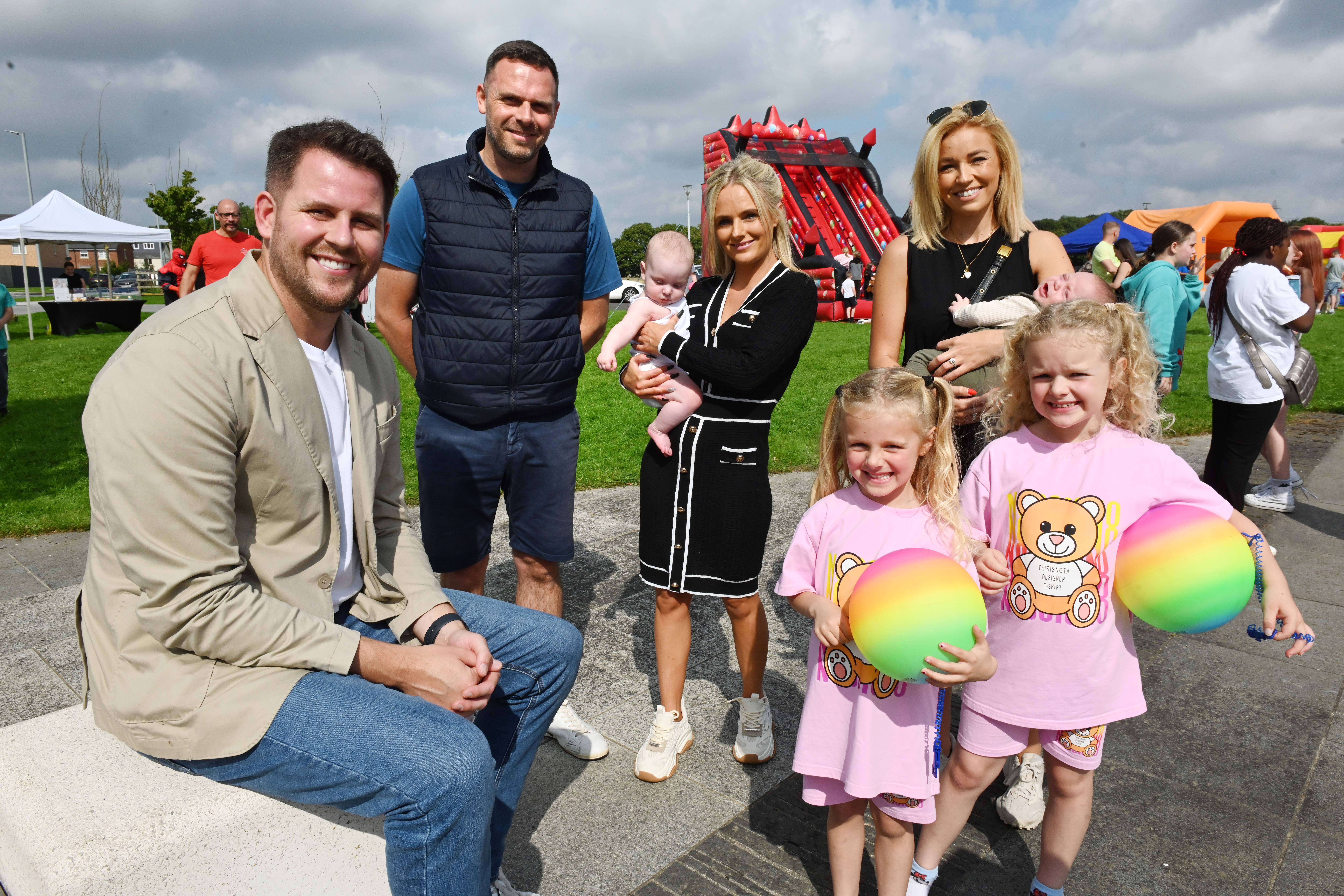 DurhamGate, a thriving and rapidly expanding community in County Durham, recently came alive with the spirit of unity and festivity as its Residents Association hosted a vibrant summer fair that catered to residents of all ages.
The event, which took place on Saturday, September 2nd, brought together families from DurhamGate and the surrounding Spennymoor area for a day filled with exciting activities and community bonding.
One of the highlights of the fair was the inclusion of unique attractions such as axe throwing and the fairground staple of "hook a duck", providing a perfect blend of thrill and nostalgia for attendees. Families gathered around a mobile axe-throwing unit and a penalty shoot-out area, where they tested their aim and competitive spirit. For the younger attendees, inflatables and free face painting added an extra layer of excitement and creativity to the event.
The driving force behind this gathering was the DurhamGate Residents Association, a group with a mission to foster a strong sense of community and bring together local businesses and residents.
DurhamGate, which boasts more than 680 homes, has rapidly evolved into one of County Durham's most dynamic and sought-after communities. This transformation is the result of successfully attracting over £100m of investment.
The community is set to grow further after Arlington Real Estate, which is behind the DurhamGate regeneration project, submitted plans for its next phase of offices, a further 96 homes, which will be a mix of two, three and four-bedroom houses and associated public realm. The application for the new homes includes extensive landscaping incorporating the next phase of DurhamGate's parkland to be enjoyed by the whole of the community.
Dean Cook, managing director of Arlington Real Estate, said: "It was great to attend the summer fair and to see how we have created such a fantastic community at DurhamGate. We have always envisaged such events being held within the development and it is testament to our community to see such a great turn out for what was very well organised local event.
"We hope that our plans to extend the residential community are met with positivity and that local planning departments see how further residential housing at DurhamGate will only benefit the current residents and community."
Paul Thompson, the treasurer of the DurhamGate Residents Association, said: "Despite a less than favourable summer, we enjoyed good weather, creating the perfect backdrop for residents to meet their neighbours, support local businesses, and savour a day of fun and camaraderie."