July 2014
DurhamGate Duke of Edinburgh Award candidates plant the seed for community garden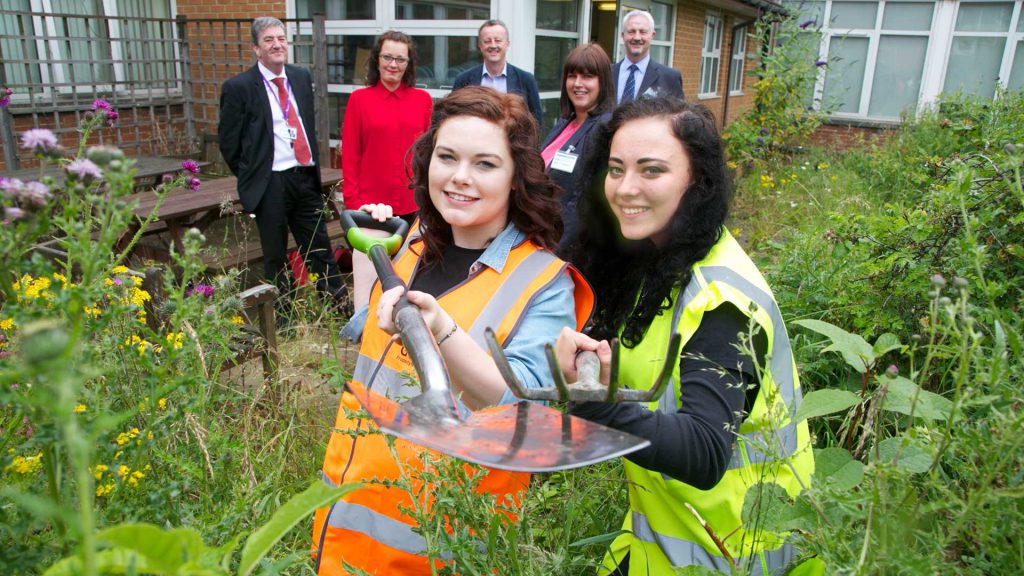 A group of DurhamGate Duke of Edinburgh (DofE) Award candidates from Whitworth Park School are planning the development of a special community garden with the support of local businesses.
The garden, which will be developed using a piece of unused land on the school's grounds, will feature sheltered seating for the local community, grow fresh produce for Home Economic classes and assist with Science and Art lessons.
Creating the garden is part of a wider programme that challenged the candidates to present ideas that would help improve the local area, the result of which was to develop a multi-purpose garden.
The project is led by DurhamGate DofE partner GCPM, one of the region's leading property management specialists.
DurhamGate, a partnership between Carillion Developments, part of Carillion plc, and regional property business, Arlington Real Estate, works closely with the charity, The Duke of Edinburgh's Award, in order to engage with young people in the local area, by helping them to raise their self-confidence and build on their personal development, as well as equipping them with skills that will have a positive effect on their lives and ultimately improve their employability.
Alongside the programmes founders, a group of *businesses, known as 'Friends of DurhamGate', support the programme through funding and by providing valuable work experience placements for DofE participants.
Wendy Minhinnett, DurhamGate DofE project Development Manager, said: "The DofE candidates at Whitworth Park came up with some very innovate ideas and the creation of the garden will be a great addition to the school and local community.
"It was encouraging to see the young people demonstrating excellent creative and communication skills while planning the garden.
"Projects such as these provide valuable experiences for the candidates and will equip them with skills and competencies easily transferred to the workplace."