July 2014
DurhamGate DofE Award candidates' achievements celebrated at award ceremony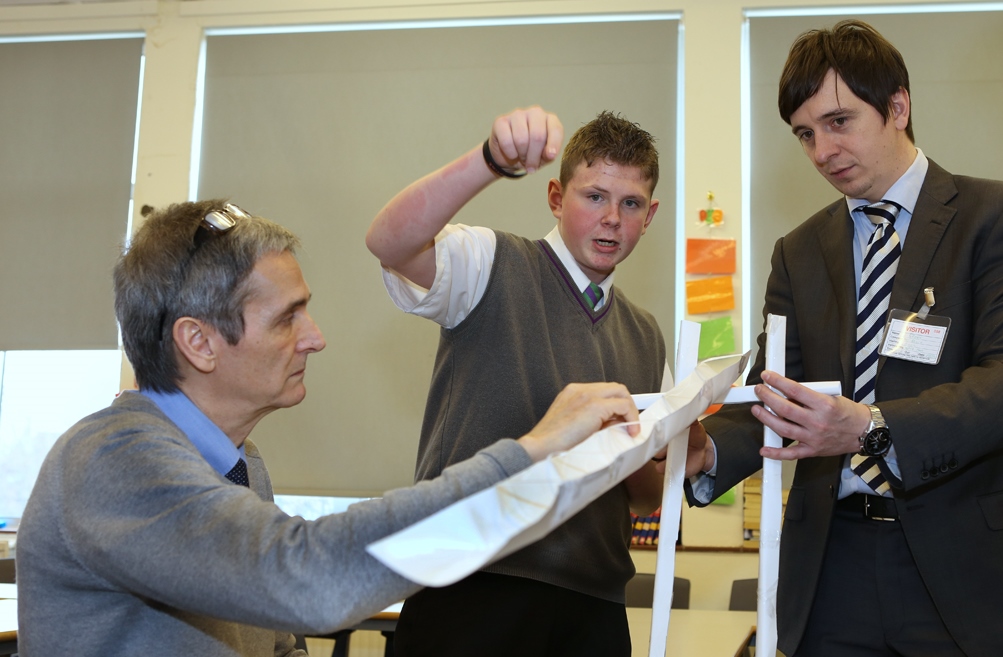 DurhamGate Duke of Edinburgh (DofE) Award Scheme candidates from Whitworth Park School attended a special award ceremony to celebrate the completion of a Construction Careers Programme.
Candidates were presented with certificates by Head Teacher Paul Gillis and North East Director of the DofE Award Scheme, Nicola Meredith, to acknowledge their achievements during the course.
The programme, which took place over the space of eight weeks, aimed to help young people from across South West Durham build an interest in the construction industry.
It included site visits to Freeman's Reach in Durham City centre, the Carillion Training Centre in Middlesbrough and to Faulkner Brown Architects Office in Newcastle. As part of the programme young people took part in Jenga building challenges, as well as a "˜Rollaball' construction challenge.
The RollaBall challenge saw the group of DurhamGate DofE candidates split into three teams to design and construct a runway capable of carrying a ball from one end to the other.
Each group were responsible for building a third of the runway each. Placed in different rooms, co-operation, coordination and communication were all important.
DurhamGate, a partnership between Carillion Developments, part of Carillion plc, and regional property business, Arlington Real Estate, works closely with the charity, The Duke of Edinburgh's Award, in order to engage with young people in the local area, by helping them to raise their self-confidence and build on their personal development, as well as equipping them with skills that will have a positive effect on their lives and ultimately improve their employability.
Alongside the programmes founders, a group of businesses, known as "˜Friends of DurhamGate, support the programme through funding and by providing valuable work experience placements for DofE participants.
Wendy Minhinnett, DurhamGate DofE Project Development Manager, said: "The Construction Careers Programme has been an overwhelming success. It has provided the young people with an in-depth understanding of the opportunities available to them in the construction industry.
"The nature of the programme meant the candidates had to work together to reach their goals and gave them a chance the develop skills and competencies, which can be transferred into the workplace."