April 2014
DurhamGate choc-o-block with Easter gifts!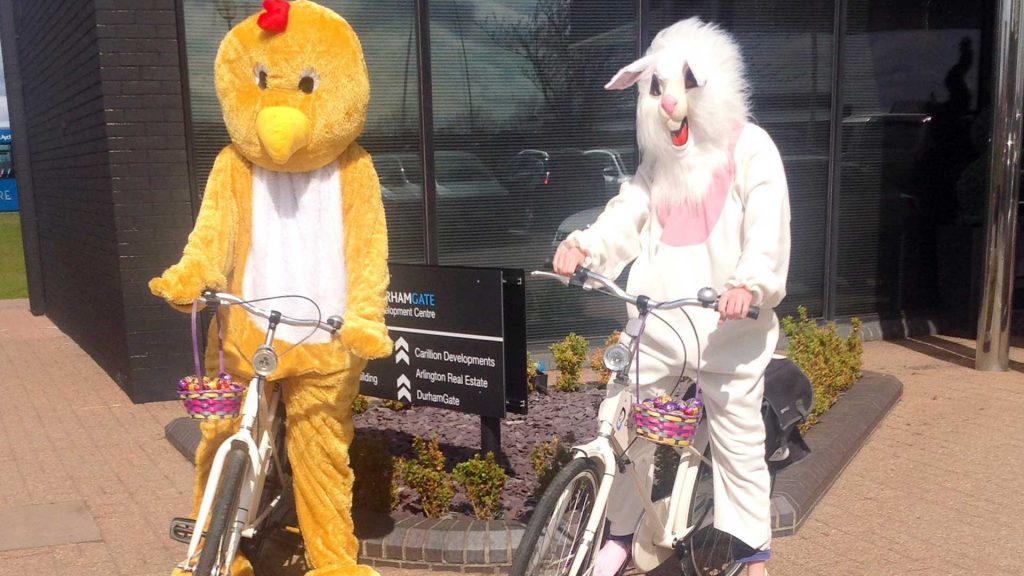 DurhamGate has helped sweeten up Easter by distributing 1000 Easter Eggs to businesses and residents in the local community.
The Easter gifts were delivered by DurhamGate Duke of Edinburgh participants Charlie Harris and Luke Norris, who dressed as the Easter Chick and Bunny while raising spirits in the DurhamGate community across the area.
The donation is part of DurhamGate's continuing support and commitment to businesses and the local community.
Helen Attley, DurhamGate Concierge Manager, said: "The gifts will help brighten up Easter for those working in the area. Businesses form an integral part of DurhamGate and have a fantastic presence in the local community. It was great to show our appreciation for the work they do.
"I must also thank Charlie and Luke who were fantastic throughout. Special thanks also to Party Forever in Coxhoe who kindly supplied the costumes free of charge."