July 2014
DurhamGate brew up fantastic summer festival in aid of Marie Curie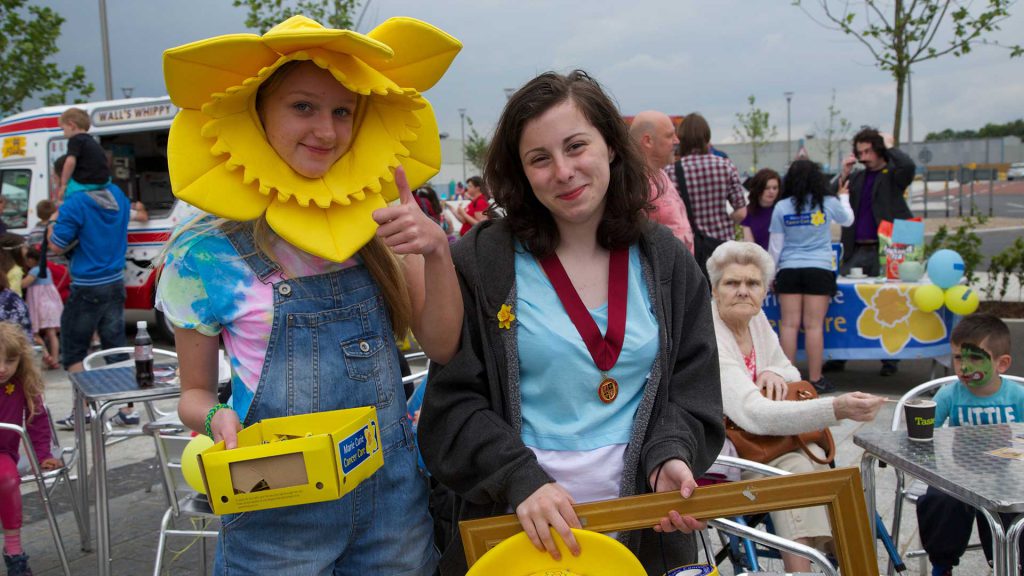 DurhamGate welcomed hundreds of local people to its Blooming Great Tea Party Summer Festival, which raised funds for Marie Curie.
The fun-filled three hour celebration helped raised £3,664.91 for Marie Curie and was part of a national campaign to help raise funds for nurses caring for terminally ill patients.
The Blooming Great Tea Party featured a magic show, food vans, side shows, teacup ride, balloon modelling, stilt walkers, a visit from brass music band, 'Jazz In My Pants' and everyone, of course, had the opportunity to enjoy a great cup of tea
Guests were invited to take part in a competition to guess the number of balloons in a Citreon DS3, the lucky winner received the car for a weekend of their choice.
The festival follows on from the tea party tour, where the DurhamGate team, accompanied by the Queen of Hearts on stilts, the Mad Hatter, the Rabbit and event sponsors visited schools from across Spennymoor on a double decker bus to hold ten special tea parties.
Helen Attley, Concierge Manager at DurhamGate, said: "We were delighted with the turnout, it is great to see so many local people come to DurhamGate to support Marie Curie. Everyone has had great fun with family, friends and neighbours, bringing together the wider community to raise money for a very worthy charity. The support we received from community organisations, volunteers and local businesses was fantastic and helped make this a wonderful day."