February 2014
Business leaders swap Blackberrys for compasses on DofE expedition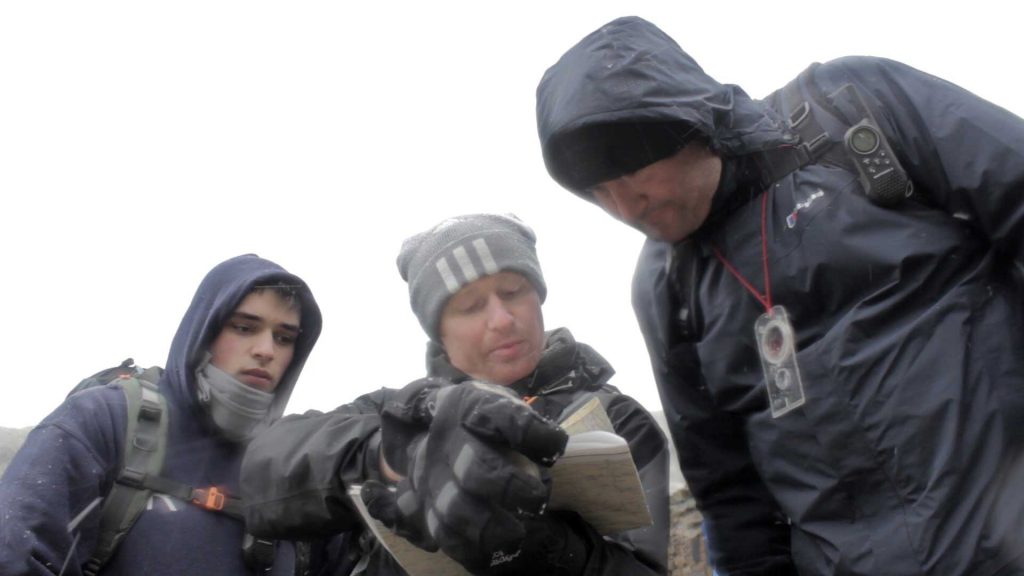 A group of North East business leaders have swapped their Blackberrys for compasses to take part in a testing Duke of Edinburgh (DofE) expedition.
The Partners Expedition gave the businesses supporting the DurhamGate DofE Award first-hand experience of the challenges facing DofE candidates when they take on outward bound activities as part of their award.
Led by some of the DofE students from Bishop Auckland College, the expedition started at 8:30am in Muker, North Yorkshire. All the delegates had to overcome many challenges including navigation, steep slopes, muddy and rocky terrain, poor weather conditions including snow which shortened the day on health and safety grounds.
Carrying heavy expedition bags including tents, trangia and sleeping bags the business leader's problem solving skills were tried and tested as the snow impaired visibility and caused a slippery surface.
The participants were judged by the some of the standards and followed the same criteria as a DofE Award candidate on assessment. Following the countryside code the group had to work as a collective to achieve goals, working under their own physical effort as well as being self-sufficient, whilst avoiding the use of any electronic communication device.
The DurhamGate Duke of Edinburgh Award is licenced and administered by Bishop Auckland College and supports the personal development and work-based skills of young people across South West Durham.
The DurhamGate developers, a partnership between Carillion Developments, part of Carillion plc, and regional property business, Arlington Real Estate, along with Durham County Council, livin, Bishop Auckland College, NG Bailey, Spennymoor Area Action Partnership, Thorn Lighting and partner businesses and organisations, have committed funds and resources to lead this initiative
Neil McMillan, Director of Carillion Developments, said: "The Duke of Edinburgh Award is extremely valuable for the candidates who are able to develop new skills and self-confidence that is essential for their future careers.
"The walk gave the Award's business supporters an insight into the challenges of being a DofE candidate and why the programme helps develop skilled and motivated young people who are attractive to employers ."
Jon Crank, Division Technical Manager at NG Bailey and expedition participant, said: "The expedition proved to be a lot more difficult than I thought. It raised my awareness of how tough the Duke of Edinburgh Award course can be. Not only was it physically testing but also required a great amount of team work and constant communication.
"The Duke of Edinburgh Award definitely benefits participants if today is anything to go by. The skills required and developed can be applied in wider life and really make a difference to a person's confidence and ability."