October 2018
Arlington Real Estate becomes sole developer of DurhamGate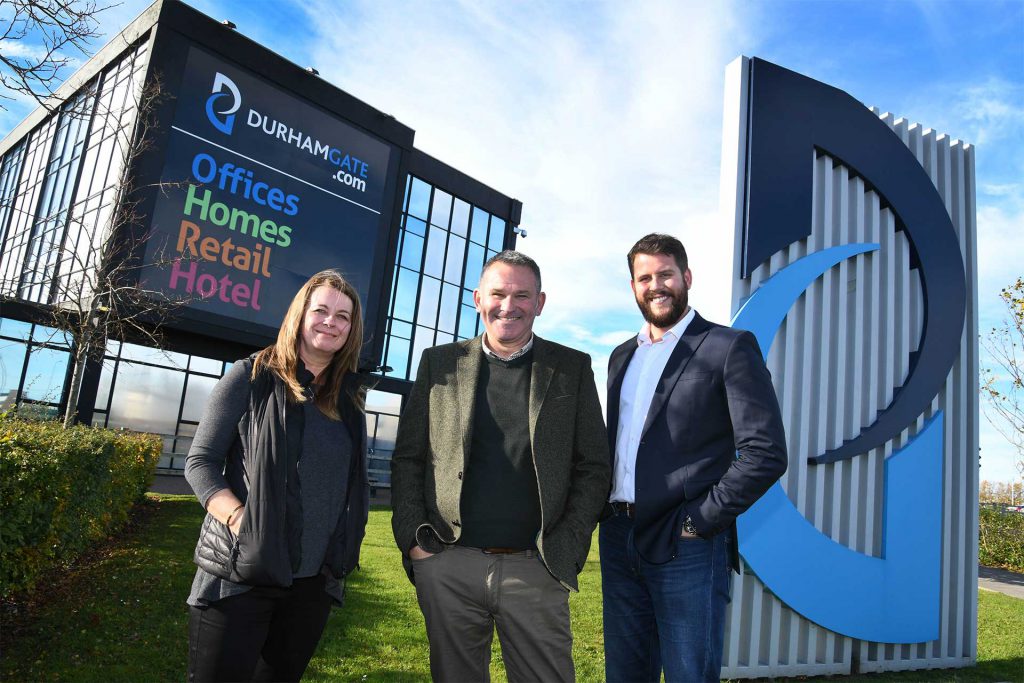 Arlington Real Estate has completed the acquisition of Carillion Plc's 50 percent interest in DurhamGate, one of North East England's largest mixed-use regeneration projects, following the construction and property services giant's collapse into administration in January.
The deal will enable the family run Durham based development business to progress with the next phase of the 80-acre project, which has already become a thriving business and residential community just south of Durham City.
To date, DurhamGate has attracted in excess of £75 million of investment and is home to businesses including Stanley Black & Decker, Thorn Lighting, Partner Construction and Livin employing a combined workforce of more than 1,000 people.
Arlington will now progress the next phase of development, which will include the creation of a Retail Hub at the heart of the scheme.
Arlington's team are currently in active discussions with potential occupiers and it is anticipated that The Hub will host both national and local retailers offering a range of retail services which will serve residents and members of the nearby community.
With over 500 new homes already built and occupied demand for quality housing in the area continues to be strong and the company also plans to further expand the already flourishing residential community with another 50 high quality homes.
These two, three- and four-bedroom properties will follow on from the successful Eve Lane housing development delivered by Arlington at DurhamGate.
Arlington will also enhance the amenity and community facilities with the expansion of the Green Space. Running through the entire DurhamGate development it features a high-quality landscape environment incorporating a mix of picnic and barbeque spaces, tranquil seating areas, and outdoor exercise and play facilities.
In addition, Arlington is also busy delivering another phase of office development in the northern quarter of DurhamGate, which includes a new £4m headquarters building for education and training provider, Learning Curve Group.
Allan Cook, Managing Director of Arlington Real Estate, said: "Having completed the purchase of Carillion's share I am delighted that we are now the sole developer of DurhamGate and am looking forward to progressing the next phase of the scheme".
"Our partnership with Carillion which began back in 2007 was instrumental in helping to transform this former industrial site into what is now recognised as a thriving residential and business location. To date we have delivered Office, Industrial and Residential space but Retail has always been a key element of our masterplan and I feel we are now in a position where we have sufficient critical mass to attract retailers which will further enhance the offer to both our existing and new residents as well as the surrounding community.
We have designed a Retail scheme which will act as Hub in the centre of DurhamGate creating a quality environment for both shoppers and retail operators that will enable them to establish businesses that will deliver further jobs and amenities for the local area."
Dean Cook, Director of Arlington Homes, said: "DurhamGate continues to be a popular location for new homeowners and we will continue to meet that demand with this next phase of housing.
"We will take the design principles that proved successful on our bespoke Eve Lane properties and build on them for this next phase, to keep DurhamGate as the location of choice for families in this part of Durham."