July 2018
Arlington launch next phase of offices at Durhamgate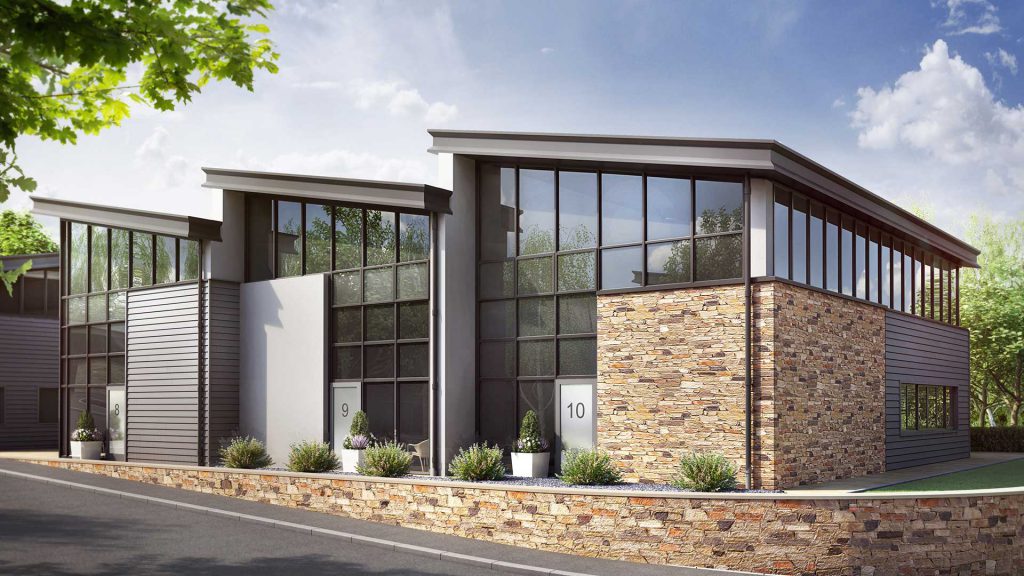 Arlington Real Estate has embarked on the next stage of property development at Durhamgate with the construction of its latest phase of high-specification office space which is now available to pre-let.
Located in the northern quarter of Durhamgate, the new offices will be ready to occupy in September this year, providing the space to bring a further 60 new jobs to one of the North East's fastest growing business and residential communities.
Each of the 2,000 sq ft self-contained office buildings will be set across two floors, providing contemporary and sustainable work spaces with the flexibility to be combined to into one 6,000 sq ft office building.
Situated alongside the 16,000 sq ft Learning Curve Group headquarters, which is under construction and set for completion in the autumn, these brand-new offices provide businesses the opportunity to locate amongst a range of well-known occupiers, including Boots, Livin Housing Ltd and Stanley Black and Decker.
Arlington Real Estate is also planning a further programme of development for Durhamgate, which will include a further 50 family homes, as well as a 12,000 sq ft retail parade and drive through restaurant to serve the local business and residential community.
Allan Cook, Managing Director of Arlington Real Estate, said: "We're delighted to be delivering a new headquarters for Learning Curve and recognising that there is a lack of brand new offices of this quality in County Durham we are confident our latest development will prove to be an excellent solution for small to medium sized businesses looking for high-specification space in the region and will continue to support regeneration and job creation in Durham."
Cllr Carl Marshall, Durham County Council Cabinet member for economic regeneration, said: "We are always striving to bring new and growing businesses to Durham and these modern offices will help attract some of the best companies to our region, increasing the number of jobs and boosting the local economy."
Constructed by North East based contractor Meldrum Construction, the offices will offer sustainable space as well as extensive on-site parking. All are being delivered to match the high-quality design standards already seen at Durhamgate, which includes the British Council of Offices Awards-recognised headquarters of homes and communities organisation Livin Housing Ltd.