April 2014
DurhamGate North is unveiled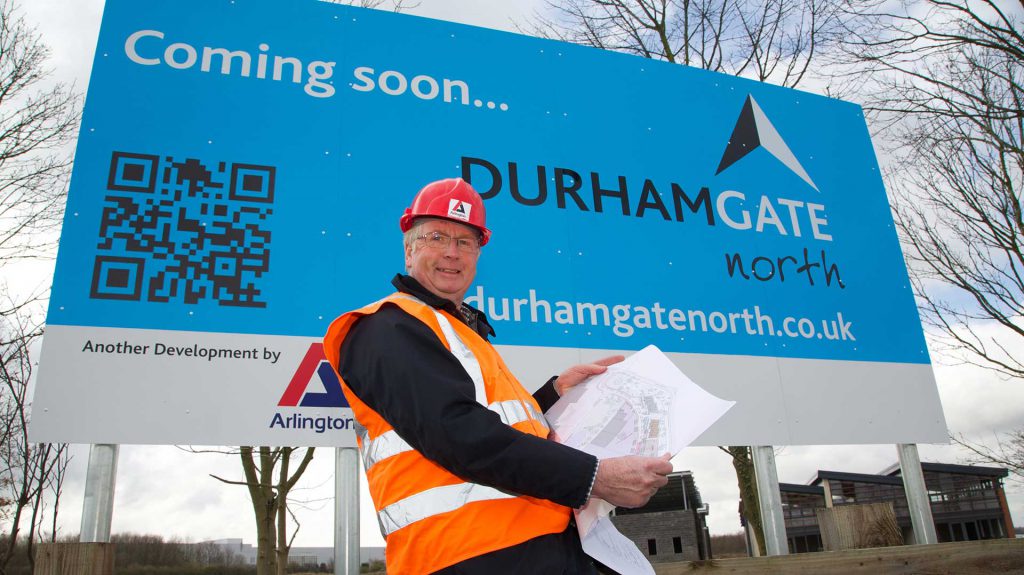 Arlington Real Estate has acquired another site in County Durham for development, further expanding its regeneration portfolio in South West Durham.
The 25 acre site, known as DurhamGate North is situated on the A167, six miles south of Durham City, and, subject to planning permission, is likely to feature offices, light industrial units, trade counter and drive-through food retail.
Arlington Real Estate is already in talks with a potential occupier for part of the site and an announcement will be made soon.
This is another significant County Durham regeneration project being delivered by Arlington Real Estate.
It is currently working in partnership with Carillion plc on the delivery of the 60 acre DurhamGate development as well as the regeneration of Freeman's Reach, the former Durham Ice Rink in the City Centre, which will become the new home of around 1,100 employees of National Savings & Investments and Her Majesty's Passport Office.
Allan Cook, Managing Director of Arlington Real Estate, said:
"DurhamGate has been the catalyst for regeneration and investment in this area of Durham and will be further enhanced by the addition of DurhamGate North.
"Although Arlington Real Estate is developing this site independently I am confident it will complement the DurhamGate offer and increase opportunities for businesses to access high quality commercial premises as well as supporting the continuing regeneration of the local area."
Cllr Neil Foster, Portfolio Holder for Economic Regeneration at Durham County Council, said:
"The support of private sector developers such as Arlington Real Estate is playing an important role in the social and economic development of County Durham. The investment the company is making here, as well as in its projects at DurhamGate and Freeman's Reach, are essential elements of the county's future success."